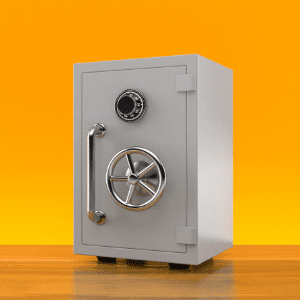 Safe installation services in Johnson City are a great way to protect the things you care about most and ensure they stay safe. Safe installation experts have the experience and knowledge to place the safe in a location that is hard for burglars or intruders to find and access.
Homeowners who want peace of mind when it comes to their possessions can benefit from safe installations. Safe installation services can offer many benefits, including:
High-Quality Safe Installation
Safe installation takes skill and precision, so if you're looking for a professional team with years of experience installing safes, Johnson City has some of the best service providers. Professional installers will know how to set up your safe in a way that makes it safe and reliable.
Safe Relocation
Safe installation services can help you relocate a safe if needed. Moving a safe is only one part of the process; skilled installers will know how to mount it safely in its new location. They'll also be able to advise on the best or most secure place to put the safe and give tips for maintaining it over time.
Safe Maintenance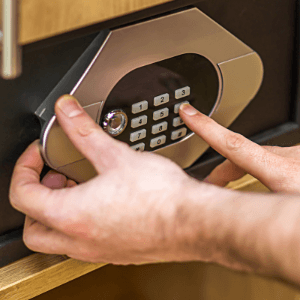 Safe installation professionals are also experts when it comes to maintaining safes. They can give you advice on how to keep your safe in good shape and do preventive maintenance like cleaning, adjusting hardware, and making any repairs that are needed.
Safe Accessibility
Professionals who install safes can help you figure out the best way to open your safe without much trouble. They can tell you the safest and most convenient way to open and close your safe, whether with a code, a keypad, or biometric technology.
Bottom Line/Final Thoughts
Getting safe installation services in Johnson City is a great way to keep your valuables safe.
Professional installers have the skills and knowledge to set up safes correctly, and they can also keep them in good shape with regular maintenance. Star Spangled Locksmithing is your one-stop shop for your safe installation needs.
Star Spangled Locksmithing provides safe installation services.
At Star Spangled Locksmithing, we help people in Johnson City instal safes in the best way possible. We have a team of experienced and certified technicians dedicated to providing dependable and secure safe installation services at reasonable rates. 
Our experts can hide your safe where thieves can't find it but you can easily access it. We also offer maintenance services like cleaning, adjusting hardware, and repairs to keep your device safe and working well. 
Look no further than Star Spangled Locksmithing for dependable locksmith services in Johnson City. Safe installation at your Johnson City, Tennessee, home or business is a breeze with the help of Star Spangled Locksmithing.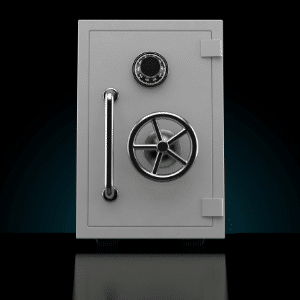 You'll get reliable service at a fair price when you hire us because our technicians are professionals. Protect your valuables with a safe installation from Star Spangled Locksmithing now!
Star Spangled Locksmithing's professionally trained and certified technicians will keep your valuables safe, secure, and easy to access. 
Contact us today to learn more about our safe installation services, and let us provide you with the security and peace of mind that your valuables deserve.
Call Star Spangled Locksmithing today for safe installation services for your home or business in Johnson City! We guarantee that you will receive prompt, dependable service at a reasonable price. Let us help protect your valuable items today!