Have you ever asked, "Where can I get keys cut locally? What if I lose all of my keys?" Having many keys for different locks can be challenging, especially if you manage a business. A master key can make your life much easier by consolidating all the keys into one.
The Benefits of Having a Master Key for Your Business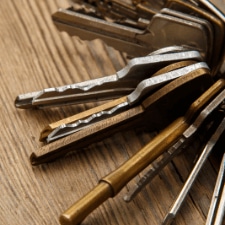 When protecting your business, having a master key can be a HUGE asset. It allows you to get into any room or office in your building - day or night - and lets you keep track of who has access to which areas.
This can come in handy if you ever need to investigate a break-in or theft. And in an emergency, having a master key can be a lifesaver. It can also be a great time-saver if you lose your keys. You can go to the local hardware store and have them duplicated.
For the utmost in security, however, a reputable locksmith is where you can get keys cut locally for your car or your home.
So if you're looking for a sure and straightforward way to boost the security of your business, investing in a master key is a wise choice.
How to Get Keys Cut Locally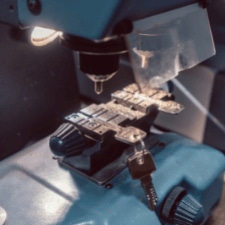 If you need to get keys cut, several options are available. The first is to go to a local hardware store. Many of these stores have key cutting machines, and they will be able to cut keys for you while you wait.
Going to a locksmith is another option. Locksmiths usually have key cutting machines as well, and they will be able to cut your keys for you while you wait.
Finally, another option is to mail your keys to a key cutting service. These services will mail back your keys and the new duplicates. The question is, when do you get them back?
Why You Should Trust a Local Locksmith for Key Cutting Services
Most people immediately think of going to their neighbourhood hardware store when getting their keys cut. While it could be practical, this isn't always the best choice.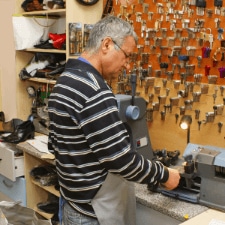 First, hardware stores often lack high-quality key-cutting equipment, unlike a professional locksmith. As a result, there is a greater chance you'll get incorrectly cut keys, which could cause problems in the future.
Second, when it comes to cutting keys, hardware store personnel frequently lack experience. You could easily prevent making expensive mistakes by placing your first trust in a seasoned locksmith.
Last but not least, you can be sure that you're helping a local small business in the Tri-Cities by hiring a local locksmith for your key-cutting needs. Choose a local locksmith to avoid difficulties the next time you need keys cut. You'll be happy that you did!
Conclusion
It's crucial to have a master key if you run a business, no matter how big or little. Locksmiths have skilled workers and top-notch key-cutting tools. By selecting a local locksmith, you'll be helping a local small business. The is no need to ask, "Where can I get keys cut locally?"
Trust Star-Spangled Locksmithing
Locally owned and managed for many years, Star-Spangled Locksmithing has provided locksmith services to the Tri-Cities communities of Johnson City, Bristol, and Kingsport. We can assist you in improving your company's security and offer locksmith services, including key cutting.
Call us right away to arrange a consultation!