Do you live in the TN Tri-Cities and think you won't need key-cutting services? Consider these common scenarios: reaching into your bag for your keys and finding that you've misplaced them, or locking yourself out of your house and forgetting where you put them.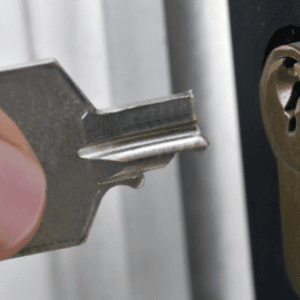 Also, consider all the times you attempted to turn the key in the lock but were unsuccessful because it wouldn't turn! Even if a friendly neighbour is one of your trusted key keepers, you'll still need a professional key-cutting service.
In that case, can you have just any key copied, or are there keys you cannot copy? Other than a trusted locksmith, are there any places that do key-cutting in the Tri-cities area? Can they provide good quality? How often do you have to replace lost keys? What does it take to get key-cutting done - is it a DIY job, or should I trust a professional locksmith to do it?
What type of key do you have?
Before taking a key to a locksmith in the Tri-Cities area of Tennessee, you should establish if it is a regular key or a high-security key.
It's possible that you're not giving this much thought because, after all, a key is a key. There are, however, important distinctions between the two.
With regular keys, you can make as many copies as you like at any time and without anyone's permission. These are keys you own, such as your house and car keys.
Duplicating high-security keys, on the other hand, necessitates official authorization. There is only one lock that can take a "high-security key." and only a reputable locksmith has the authorization to duplicate these keys.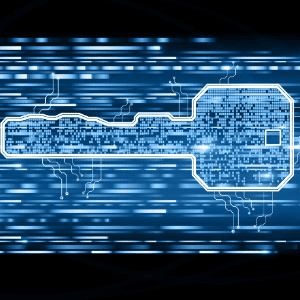 Buildings like offices and apartment complexes frequently employ high-security keys. If you live in an apartment, you probably have a high-security key that you can't duplicate.
Knowing whether or not your key is a high-security key in advance can help you avoid legal trouble. Another clue is whether it unlocks a shared or common space lock.
What places offer key-cutting services in Tennesee's Tri-Cities?
Any major shopping district is sure to have a key cutter. Keep an eye out for shoe repair shops and leather goods stores on main streets as locksmiths frequently share space with them.
Most major hardware and DIY stores will offer key cutting if you can't find a key cutter nearby. Check the local locksmith's websites for details, as key-cutting services may vary by location.
While these are the two most common locations in the Tri-Cities, TN, for key-cutting, how do you know if their service fits your needs?
How to ensure high-quality key-cutting
The quality of the key-cutting result heavily depends on the person doing it and the key you give them as a starting point. To avoid this, look for reviews online from their previous clients.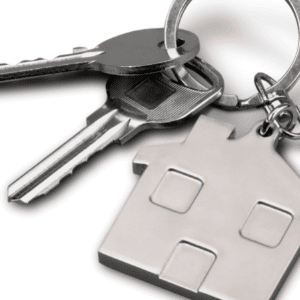 Key cutting requires precisely replicating the key, therefore if possible, you should use the original key instead of creating a copy.
t stands to reason that the quality would decrease as more copies are made. It's a good idea to have the original key in a secure place as a backup while using the duplicates.
However, even a copy of the original key cut by a less experienced locksmith can result in a lower quality key, so meet both criteria for the best experience.
It takes skill to make keys; some locksmiths are better than others.
If you lose your keys, what should you do?
If you've misplaced the original key, you may have to call a locksmith and have the lock replaced.
Take our advice to keep a good-quality key on hand at all times, either with a neighbour, family member, or close friend. Of course, keeping track of your keys is the best course of action.
What is the cost of hiring a locksmith?
Forget about the price tag for now. Locksmith services, even those of higher quality, are affordable.
Lock replacements are more expensive than key cutting, but the exact amount will depend on several variables, including the number of locks, when you need them, and the type of lock that needs replacing. An emergency locksmith may charge a slightly higher fee if it is after hours.
The best locksmith services available in the Tri-Cities area
Star-Spangled Locksmithing offers key cutting in Tennessee's Tri-Cities area. We are a full-service locksmith providing various services, such as emergency lockouts, lock rekeying, and repair. We're always here to help, so give us a call today! We are always willing to assist!
To inquire about Star-Spangled Locksmithing's rates, call (678) 498-5957. We'll be ple