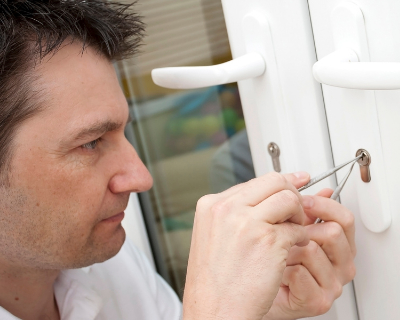 When it comes to finding a locksmith in Johnson City, you have a lot of options. While some people might choose the very first company that pops up while searching on Google or Bing, others prefer to be more methodical in their approach.
After all, if you hire someone who is not trustworthy or takes too long with the service, it could compromise your security. That said, there are several factors to consider when choosing a locksmith; here are 10 tips for choosing the right locksmith for your home security needs:
Experience and Professionalism
One of the more crucial considerations is how experienced and professional a particular locksmith in Johnson City is. You can use online reviews left by previous customers and the warranty policy each company offers; this will give you a good idea of how well they have been performing in the past.
Get a quote over the phone
A locksmith company should be willing to provide a free estimate for a job, but sometimes it can be challenging to get an accurate figure without being there.
To avoid this from happening, ask them to provide you with an on-site quote to know exactly what they will charge upon completion of the service.
This way, there are no surprises at all, and you can easily compare prices between different companies.
Choose an insured business that has liability coverage with their work
If there is any damage while carrying out your locksmith tasks, it shouldn't be your responsibility to pay for the repairs. It is imperative to choose a locksmith company with its liability insurance and coverage with its work.
This way, you know they will have all of your interests in mind, so there are no problems or hidden fees later on.
An extensive list of services
What types of locksmith services do you need? If it's installation, repair, replacement, or key duplication, ensure the company has experience with these particular tasks.
It's also best to find a locksmith in Johnson City that offers 24/7 service so they can fix any issues as soon as possible; this might be crucial if there is an emergency at your home or business premises.
Cost matters too
Sure, you want someone experienced and reliable, but how much will they charge you for their work? The cost should be taken into consideration, especially if money is tight right now. Even though savings are essential, this doesn't mean that you should hire the cheapest company on the market.
Instead, try to find one that has reasonable rates for their services; this way, you will still get good value without having to pay too much money.
Consider your needs
It's always best to go with a local locksmith unless it's an emergency. An example would be if you are locked out of your car and need keys immediately. In this case, it would be easier to hire someone nearby rather than travelling around town looking for the ideal candidate.
If there is no time, then make sure they come as soon as possible. This way, you can avoid unnecessary consequences associated with being stranded outside for too long.
A warranty is a must
No matter how experienced or professional a locksmith company is, things do go wrong sometimes. So please take advantage of any warranty or guarantee that comes with their services. This also comes in handy when it's not a one-off job and will require future visits.
This way, you can get your money back if something happens, and there is no need to get stressed about additional expenses later on.
Schedule an appointment
No matter how urgent your needs are, always schedule an appointment, so you don't have to wait around too long. An average locksmith should be able to arrive within 30 minutes after you call them.
However, some may take up to an hour which isn't ideal, but they will come as soon as possible whenever emergencies arise. If anything, make sure you get a call back after submitting your request, so you don't have to keep calling every five minutes.
Be aware of suspicious activity
If something doesn't feel right then, it probably isn't. For example, if someone calls you claiming to be a locksmith but is looking for personal information. Some may also try to pressure you to make an immediate decision without checking their credentials.
The best thing to do is not say anything and hang up the phone. The same can be said about any unsolicited visits from strangers at your property. Be wary when they claim they are working nearby and notice some damage done to your property.
This is never a good sign because anyone can make up random stories. They'll try anything to gain access inside your house to steal something.
Conclusion
Even though finding a reliable locksmith is not difficult, it takes some time and effort to search for the BEST candidate. Just follow these ten tips to be better prepared.
Whether you need a technician who can install new locks, repair old ones, or duplicate keys, make sure they are certified, offer multiple services, and have good reviews of their work/customer service on various review sites.
Even though you should consider cost, it doesn't mean that you should hire the cheapest company on the market either. Try to find one that has reasonable rates instead of getting ripped off with outrageous prices.
It's also best to go with a local locksmith unless it's an emergency and you need help as soon as possible. However, always schedule an appointment so they can come at your earliest convenience.
And lastly, be aware of suspicious activity because there might be scammers or others trying to gain access inside your home.
Remember, it is better to err on the side of caution when dealing with strangers who suddenly appear claiming that they saw some damage done to your property and want to help out.
Don't take your security for granted. Star-Spangled Locksmithing in Johnson City, Tn, is an excellent resource for your locksmith needs.
No matter your security needs, Star-Spangled Locksmithing is dedicated to providing you with the absolute best quality of service around. With our team by your side, you can rest assured we'll take care of all your locksmith needs quickly and efficiently. We specialize in:
Residential Locksmith (Re-keys, lock picking and installation, deadbolts, and more!)
Commercial & Auto Locksmith (Master key systems, safe installations, and repair, high-security locks)
For all your locksmith needs, give Star-Spangled Locksmithing a call at (423)427-2907. You can also visit our website at https://locksmithjohnsoncitytn.com/.